BEIT: Adult Jewish Learning
ADULT JEWISH LEARNING
Adult learning at Congregation Beth El welcomes everyone, aware that we each come to Jewish learning from our different personal backgrounds.
For us, adult Jewish learning is about applying our intellectual and spiritual curiosities in order achieve new personal insights and Jewish literacy. For each of us to strive according to our own interests for deeper understanding about our Jewish identities, renewed religious or spiritual character, heightened ethical awareness, and a love of Judaism. As we each may desire, to be able to see the experiences of our lives through the lens of the Jewish People's story, ideas, and values.
WELCOME TO BEIT: BETH EL IS THURSDAY
Beth El Is Thursday, our BEIT Midrash program, offers courses that tell the Jewish story. Classes rotate throughout the year selected from a variety of subjects including Bible, Rabbinic Texts, Jewish Ethics and Values, Liturgy and Synagogue Skills, Celebrations and Observances, History and Modernity, Jewish Thought, Arts and Culture, and the Hebrew language. Throughout the year we welcome and learn with a variety of scholars and guest speakers.
Everyone is welcome to join in our In Person or Online BEIT Midrash on Thursday evenings. On each Beth El is Thursday evening you'll have the chance to study and connect.
Update this content.
As this fall's BEIT is a hybrid session, in person and online, we are offering fewer classes and experiences than in the past. As conditions improve, we look forward to expanding our schedule. Also, due to COVID precautions, we are not serving dinner at this time.
This fall, BEIT Experience I gathers at 6:30 pm. BEIT Experience II follows at 7:30 pm. You may join us In Person at Beth El or via Zoom.
Update this content.
beit experience i | 6: 30 PM October 28, November 4 & 11
PEARLS OF WISDOM FROM THE NOTEBOOKS OF A WISE KING
Dr. Oded Shezifi
October 28, November 4 & 11
Children's Shul In Person & Zoom
The modern science of Psychology emerged during the period of Enlightenment in the 19th. Since then, it has been dedicated to finding truths about human behavior and the mind. In the Jewish tradition, deep and wise psychological insights were already offered 2800 years before the first psychology lab was built in Leipzig, Germany in 1883.
In this class we will study together insights from the Jewish Bible that according to tradition were written by King Solomon. We will read texts from Song of Songs, Proverbs, and Ecclesiastes and we will discuss the meaning of these ancient texts for "living a good life" in the 21st century.
Dr. Oded Shezifi is a clinical psychologist who also teaches at UCSD-Extension. He is a play therapist supervisor and a certified Jewish mindfulness teacher. Oded has served as a medic and aviation physiology instructor at the IAF and has worked as a clinician at Jewish Family Service where he supervised and taught clinical interns the History of Psychotherapy.
Update this content.
JUDAISM, SCIENCE, AND THE MEANING OF LIFE


Rabbi Phil Graubart
October 28, November 4, & 11
Beit Midrash In Person & Zoom
In this three-session class, we'll learn and discuss the interactions of two great wisdom traditions: Judaism and Science. We'll analyze the different epistemologies (ways of knowing) that govern both systems. We'll study how Judaism and Science tell different stories of the origins of the Universe and the Human species – and how these two narratives both conflict and harmonize. We'll discuss some of the great moral issues that contemporary technologies have surfaced – including how to manage and envision Artificial Intelligence; our responsibility to animals and nature in general; how to navigate the thorny ethical issues of self-driving-cars; and understand some the key ideas behind contemporary medical ethics.
Rabbi Philip Graubart served as our Senior Rabbi at Congregation Beth El for fifteen years. Most recently, he was a vice president at the Shalom Hartman Institute, and director of Jewish life and learning at the San Diego Jewish Academy where he currently teaches.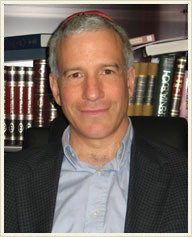 Update this content.
beit experience ii | 7:30 pm October 28, NOvember 4 & 11
JEWISH PEOPLEHOOD & PURPOSE


Rabbi Ron Shulman
October 28, November 4, & 11
Beit Midrash In Person & Zoom
Is Jewish Peoplehood, the idea that we belong to a distinctive people, a group with whom we each have an affinity for and identify with, something most Jews acknowledge today? Through readings and discussion, we'll explore reasons and meanings for why our liberal values must serve as a quest for particular Jewish significance in a uniquely pluralistic and multi-cultural society. Why Jewish particularism is a foundational expression of Jewish identity and values in an open society.
beth el is torah
SHABBAT AFTERNOON TORAH STUDY
Rabbi Ron Shulman and Rabbi Avi Libman
Saturdays, October 9, 16, 23, & 30 and November 6 & 13 | 4:00 p.m.
Meeting ID: 826 8194 7649
Gather together on Zoom before the end of Shabbat to study the weekly Torah reading based on traditional commentary, contemporary issues, and personal insights.
Update this content.
TORAH READING


Ran Anbar
Saturday Mornings | 9:00 a.m.
Meets Weekly in the Beit Midrash - no registration required
In Person
Learn to read Torah or grow your Torah reading skills. If you wish, read Torah on occasional Shabbat mornings as member of our Torah reading squad. We meet on a regular basis to teach Torah trope to beginners, review trope with more experienced readers, and practice upcoming Torah readings.
Update this content.
Sun, October 24 2021
18 Cheshvan 5782
Today's Calendar
---
Upcoming Programs & Events
---
Shabbat Mevarchim
View Calendar
Zmanim
Alot Hashachar
5:46am
Earliest Tallit
6:15am
Netz (Sunrise)
7:00am
Latest Shema
9:46am
Zman Tefillah
10:42am
Chatzot (Midday)
12:33pm
Mincha Gedola
1:01pm
Mincha Ketana
3:47pm
Plag HaMincha
4:56pm
Shkiah (Sunset)
6:06pm
Tzeit Hakochavim
6:43pm
More >>
Sun, October 24 2021 18 Cheshvan 5782