BEIT: Adult Jewish Learning
All are welcome to join us for our BEIT Midrash on Thursday evenings. On each Beth El is Thursday evenings you'll choose from a variety of experiences and courses. Come for dinner at our BEIT Café, create your own schedule, do as much or as little as you like.
Plan to dine at our BEIT Café, from 6:00 to 6:30 pm You'll be able to register for dinner on-line each week. From 7:20 to 7:30 pm enjoy coffee, conversation, and nosh during our BEIT Break.
BEIT learning experiences take place during two time slots. At 6:30 pm choose one from a couple of experiences. At 7:30 pm attend the weekly BEIT feature: Rabbi Shulman's class, a guest lecture or presentation, or a special program.

BEIT EXPERIENCE I
6:30 pm In Person only
THINKING THROUGH TORAH
Rabbi Ron Shulman
Thursdays: October 20 & 27, November 3, 10, & 17, December 1, 8 & 15
6:30 pm
A weekly study of Torah rooted in the weekly portion as we reflect on Jewish concepts and current events. Our Torah study will feature traditional texts and contemporary commentaries. Rabbi Shulman invites your participation on any week you may choose to join in.
THE BOOK OF TOBIT
Dr. Bard Cosman
Thursdays: November 3, 10, & 17
6:30 pm
The Book of Tobit tells the story of Tobit and his family, who are living as exiles from Israel after the Assyrian conquest. The book is not historical, but rather a folk tale with manifold entertaining elements. Beneath the surface, the book interacts with deep theological questions at the core of the human condition. Contained in the Apocrypha, this little known and read book is a fascinating window into our people's earliest beliefs and curiosities. Come discover and study this unique book.
Update this content.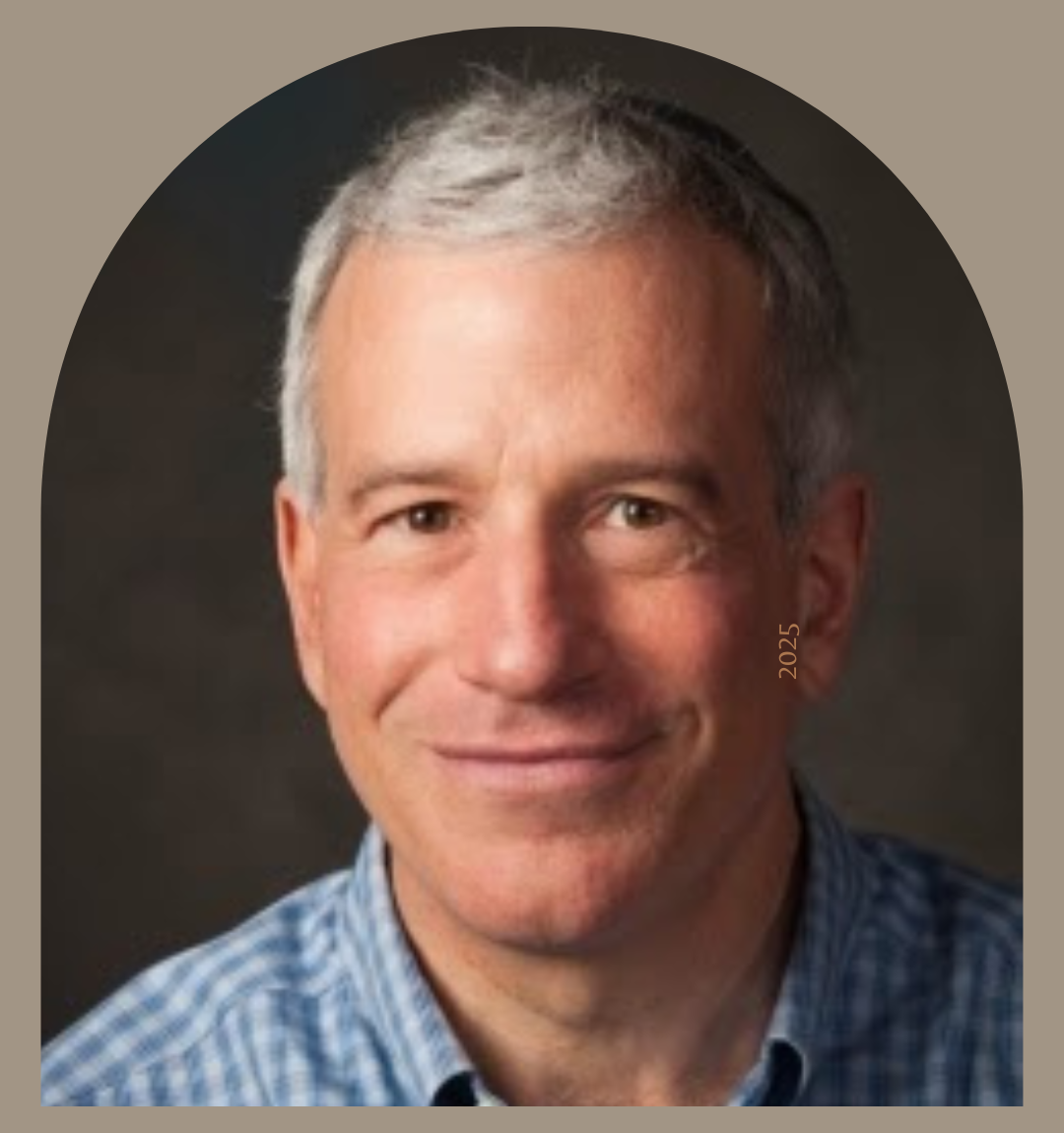 GOOD PEOPLE, BAD THINGS: THE PROBLEM OF EVIL IN JEWISH TEXTS AND THOUGHT
Rabbi Phil Graubart
Thursdays: December 1, 8 & 15
6:30 pm
How can a caring, all-powerful God allow illness, war, earthquakes, Holocausts, viruses, and suffering?
From ancient times until today, this is religion's most urgent question – the issue that continues to test our faith more than anything else. In this class, we'll examine Jewish approaches to the problem, from Job, to the Talmud, to Kabbalistic works, to Harold Kushner, to contemporary religious writings on COVID. We'll also suggest our own personal approaches, using the class materials to clarify or discover our own theologies.
Update this content.
BEGINNING HEBREW READING
Robin Shulman
Thursdays beginning October 20 and continuing each week BEIT meets
6:30 pm
Learn to decode the Hebrew alphabet and read basic prayer book blessings. This is a comfortable first step for discovering or rediscovering your ability to read Hebrew.
Update this content.
TORAH READING
Dr. Ran Anbar
Thursdays beginning October 20 and continuing each week BEIT meets
6:30 pm
Learn to read Torah or grow your Torah reading skills. If you wish, read Torah on
occasional Shabbat mornings as a member of our Torah reading squad. We meet on a regular basis to teach Torah trope to beginners, review trope with more experienced readers, and practice upcoming Torah readings.
Update this content.
INTRO TO JUDAISM
Rabbi Avi Libman
Thursdays: October 20 & 27, November 3, 10, & 17, December 1, 8 & 15
6:30 pm
Join us for an educational journey for Jews and non-Jews interested in gaining knowledge of Jewish history, life, and culture. In this course, we will cover topics like Jewish history, theology, and philosophy, as well as holidays and life-cycle events, practices, and rituals. The course is geared to anyone who wants to learn more about Judaism, in addition to those considering conversion.
BEIT SOCIAL TIME
Thursdays beginning October 20 and continuing each week BEIT meets
6:30 pm
During the BEIT Experience I timeslot, schmooze, nosh, and play games with Beth El friends while you wait for your next BEIT experience.
Update this content.
SHABBAT SAN DIEGO HALLAH BAKE
Thursday, November 10
6:30 pm
Join with friends and community to learn about Shabbat table rituals for your home and learn to prepare and braid your own Hallah. We prepare to share the joy and beauty of Shabbat as our synagogue community participates in the city-wide and international Shabbat Project. Coordinated by our Women's Connection and open to all.
Update this content.
JEWS ARE FUNNY NO MATTER WHERE THEY LIVE: A FILM SERIES
Introduced and Discussed by Professor Laurie Baron
November 3 & 10, December 1, 8, & 15
Thursdays, 6:30 – 8:30 pm

Baron served as the Nasatir Professor of Modern Jewish History at San Diego State from 1988-2012. He is the author of Projecting the Holocaust into the Present (2005) and the editor of The Modern Jewish Experience in World Cinema (2011).
November 3
East and West, D: Ivan Abramson and Sidney Goldin (Austria: 1923)
Morris Brown, a New York allrightnik acquainted more with his checkbook than his prayer book, returns to Galicia with his very American daughter, Mollie (Molly Picon) for a family wedding. But Mollie, whose exuberant antics fill the film, unexpectedly meets her match - an engaging young yeshiva scholar who forsakes tradition and joins the secular world to win her heart.
November 10
Go for Zucker, D: Dani Levy (Germany: 2004)
A secular East German broadcaster of Jewish descent feels that he is a loser from the reunification of Germany. When his mother dies, he is reunited with his Orthodox brother from West Germany to whom he has not talked for years. His mother's will stipulates the brothers must sit shiva together even though they hate each other. During that week, the journalist pretends he is an observant Jew, but sneaks out to play in a billiard tournament to pay off his gambling debts.
December 1
A Serious Man, Ethan and Joel Coen (US: 2009)
A modern day Job who is a physics professor faces major career and family crises. As terrible things happen to him, he consults with rabbis to find out why God is doing this to him. Larry and his family will find out God moves in mysterious ways.
December 8
Train of Life, D: Radu Mihăileanu (France, Luxemburg, Belgium, Netherlands, and Israel: 1998)
The village fool of a shtetl warns the townsfolk that the Nazis are coming, and advises them to build a fake deportation train to cross the Russian border and get to Palestine. Some Jews are dressed up with German uniforms, and soon they start getting strange ideas about how it feels to be a Nazi; others agitate for communism. Meanwhile, the Russian border gets closer and closer.
December 15
Zero Motivation, D: Talya Lavie (Israel: 2014)
A comedic portrait of everyday life for a unit of young, female Israeli soldiers. The Human Resources Office at a remote desert base serves as the setting for this cast of characters who bide their time pushing paper and battling in computer games, counting down the minutes until they can return to civilian life. Amidst their boredom and clashing personalities, issues of friendship, love, and country are handled with humor.
BEIT EXPERIENCE II
THE JEWISH CALENDAR: CONTEXT & CONCEPTS
Rabbi Ron Shulman
October 20 & 27, November 3 & 10, December 1 & 8
7:30 pm
The seasons and rhythms of the Jewish calendar provide a context for spiritual meaning and personal purpose. In the calendar's seasonal themes and liturgical rites, we encounter the ideas and ideals, concepts and principles of Judaism. Through study and interpretation, discussion and exploration, Rabbi Shulman will guide us on this journey of discovery through the Jewish year.
ISRAEL AT 75
Rabbi Ron Shulman and Guests
Thursdays: November 17, December 15
7:30 pm
As we celebrate Israel's 75th year of independence, we join in study and discussion about Israel's history, culture, achievements, and challenges. We'll also reflect on Zionist thought, Judaism in the Jewish state, and our personal experiences of Israel. Once each month from November through March we'll gather to honor and celebrate Israel at 75 through a variety of materials and occasional guest presentations.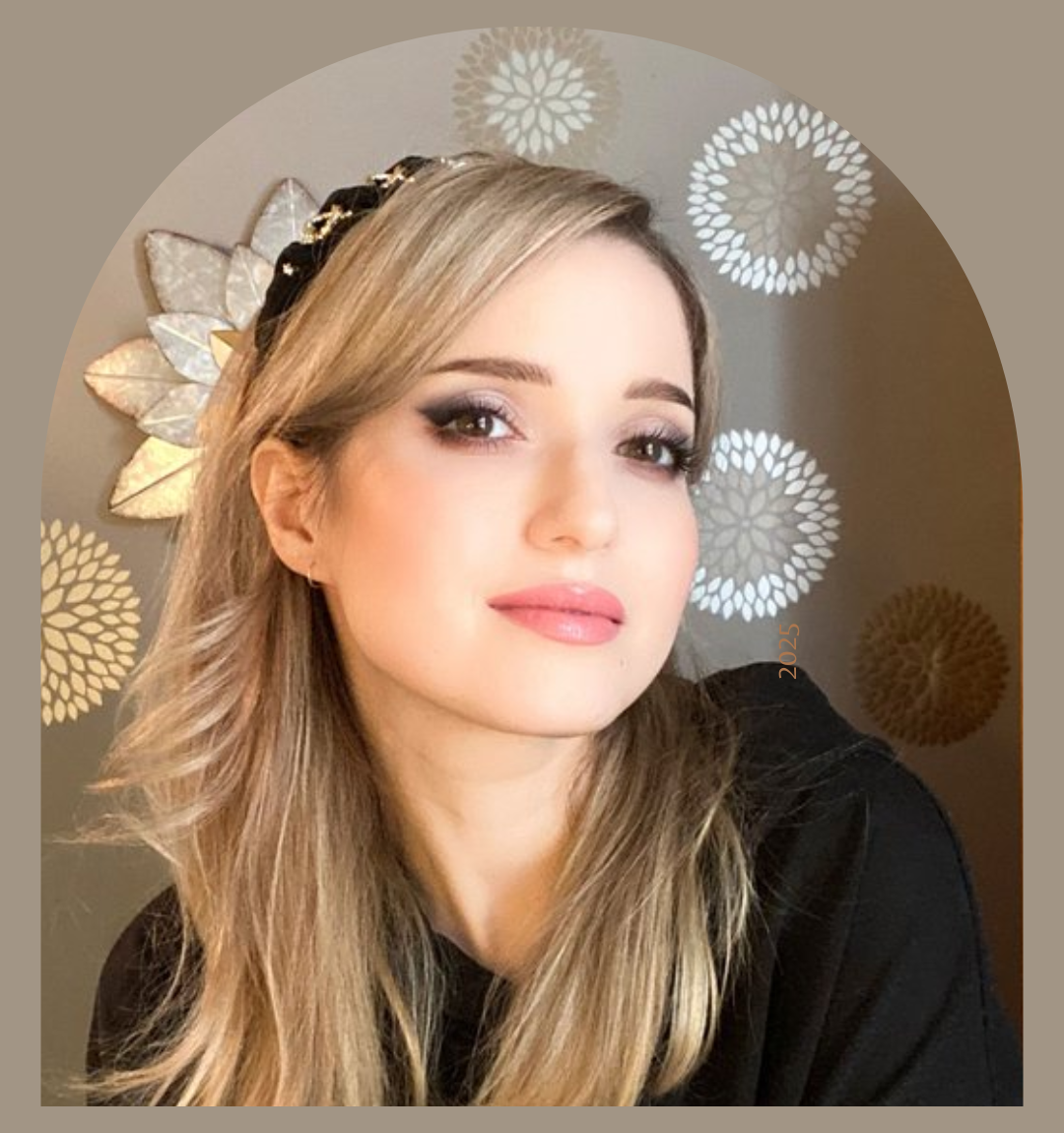 TIK TOK TALMUDIST
Miriam Anzovin
Thursday, December 8
7:30 pm
Miriam Anzovin is a writer, visual artist, and TikTok creator, exploring the juxtaposition of pop culture, nerd culture, and Jewish culture. Her work as a Jewish learning influencer and content creator encourages her audience to engage with Jewish literature, history, and tradition in creative and dynamic ways authentic to each individual, no matter their level of knowledge, belief, or observance. In her viral "Daf Reactions" TikTok series, Miriam shares comedic Millennial commentary on her daily Talmud study, through a modern lens. Miriam exists at the intersection of Sefaria and Sephora. She can also be found on TikTok, Instagram, Twitter, and YouTube.
MINYAN STUDY
Our friendly Daily Minyan gathers every weekday morning for prayer in the Beit Midrash at 7:30 am and on Sundays at 9:00 am. A study session and light breakfast follows Minyan on each weekday morning. Everyone is welcome to attend.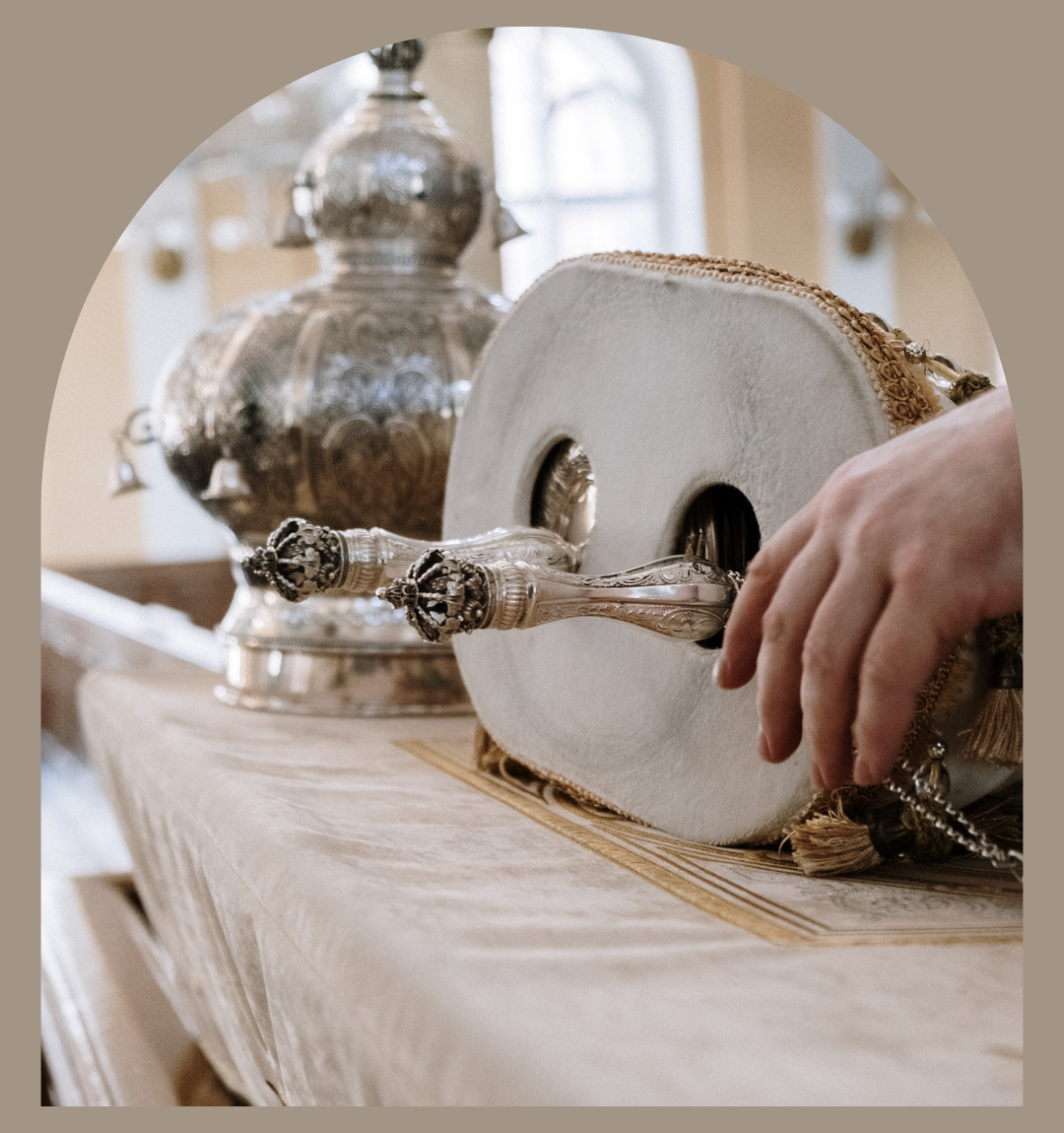 Study of Jewish Law
Rabbi Avi Libman
Mondays
We use the Shulchan Arukh as a beginning point for our conversation, which covers current questions and topics of interest.
Talmud Study Class
Rabbi Ron Shulman
Wednesdays
Come enjoy the steady and slow experience of studying the core text of Rabbinic Judaism, the Talmud. We learn what the Talmud is and how it informs Jewish life today. Though we study in English, references to Hebrew will be useful as we make our way in discussing and understanding the texts we read.
Study of Texts and
Topics
Tuesdays, Thursdays, Fridays
Minyan participants offer their insights and knowledge on many Jewish texts and topics and enjoy learning from each other.
Sun, October 2 2022
7 Tishrei 5783
Today's Calendar
---
Friday Night
Kabbalat Shabbat Service

: 6:15pm
Shabbat Day
Saturday Morning Service

: 9:30am
Upcoming Programs & Events
---
Erev Yom Kippur
View Calendar
Zmanim
Alot Hashachar
5:31am
Earliest Tallit
5:59am
Netz (Sunrise)
6:44am
Latest Shema
9:40am
Zman Tefillah
10:40am
Chatzot (Midday)
12:38pm
Mincha Gedola
1:08pm
Mincha Ketana
4:05pm
Plag HaMincha
5:19pm
Shkiah (Sunset)
6:32pm
Tzeit Hakochavim
7:09pm
More >>
Sun, October 2 2022 7 Tishrei 5783