COVID-19 Resources
COVID-19 Resource Page
Let us know of other organizations that could use our help. If you have a local businesses we can support, please email dvinick@cbe.org and we will advertise it below.
Resources for seniors
Ride Well to Age Well Resource Guide - COVID-19 Special Edition
Learn more about transportation resources and smartphone apps. See the guide here: Ride Well To Age Well Guide
---
Food Resources For Seniors - COVID-19 Special Edition
If you or someone you know has food insecurities, please visit any of the below sites for meal and food assistance:
Aging & Independent Services (Great Plates Meal Delivery)
Jewish Family Services Foodmobile (Kosher meal delivery)
---
Keeping Fit: Resources For Seniors & Caregivers - COVID-19 Special Edition
Stay connected and engaged to the JFS community from the comfort of your own home! Please enjoy these videos, activities, and helpful resources while we practice social distancing and protect the health of our community. Visit HERE.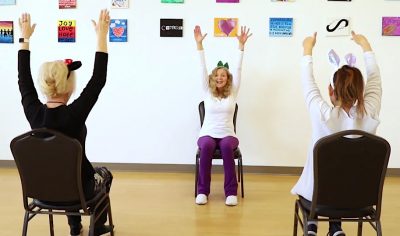 If mobility can be an issue for you but you still want to remain active, Chair Yoga, is a great form of easy and gentle exercise.
Check out this Chair Yoga Playlist for some videos to choose from.
---
Retire Guide is a free web resource dedicated to providing the most up-to-date and accurate information about financial decisions that affect retirement.

They have recently published a guide that covers the recent COVID-19 outbreak and what currently retired, or soon-to-be retired professionals should know. You can find a link to that guide HERE.
Help Our members
Sign up to Connect with an Isolated Senior
Connect weekly with a member of Beth El who could use some support during this time of social distancing. Bring a smile to someone's day, assist them in learning how to stay digitally connected, and be a listening ear. Email Tikkun@cbe.org for more information.
Mental health services
JFS Counseling & Support Groups

JFS counseling services are open to the entire community. They specialize in working with individuals, couples, and families across the lifespan. Availability is limited, so please call for current offerings, fees, and appointment times. Please visit them HERE.
Community Conversations for Helping to Deal with Covid-19

Jewish Family Service is hosting a series of free virtual Community Conversations to help San Diegans meet the many challenges of coping with the coronavirus pandemic. From maintaining your mental health, to caring for a parent with dementia, to supporting kids while schools are closed, these conversations will use our collective knowledge to learn techniques and tips to survive these challenging times. Together, we will make it through this.
Each conversation will feature panels of distinguished community leaders, doctors, clergy, educators, and therapists who will share their expertise. There will be time in each program for participants to submit questions. Learn more about this ongoing series HERE.
---
Additional Community Resources
Get Support From Optum San Diego Help Lines
If you are experiencing anxiety or stress related to COVID-19, there's help. The free Optum Emotional Support Help Line is available 24 hours a day, 7 days a week, at 1-866-342-6892.
For crisis intervention, suicide prevention, or referrals for mental health resources and/or alcohol and drug needs, call the free 24/7 Optum San Diego Access and Crisis Line at 888-724-7240 or 619-641-6992 TTY.
Keeping AN ACtive Mind & Body
Current circumstances create a great opportunity to seek out resources to keep the mind and body active and fit from the comfort of your home. Please visit here for ideas and inspirations.

Yoga with Adriene is a website and YouTube channel with a mission to connect as many people as possible through high-quality free yoga videos. Welcoming everyone of all levels, all bodies, all genders, all souls! Browse the YouTube library of free yoga videos to find a practice that suits your mood or start a journey toward healing. If you're brand-new to yoga, check out the Yoga For Beginners and Foundations of Yoga series. These are designed to give you the tools to build a happy, healthy at home yoga practice. If you're ready to work up a sweat, try the Yoga for Weight Loss or Total Body Yoga playlists. Calm and relieve a tired mind and body. Create space. Tone and trim. Cultivate self-love. Contemplate. Reflect.
---
Barre workouts are a great form of exercise and require nothing more than a chair to use as a barre. Here are some classes you can try:
New York City Ballet Workouts: NYCB Workout 1 & NYCB Workout 2
Dutch National Ballet playlist of over a dozen Ballet Barre Class.
---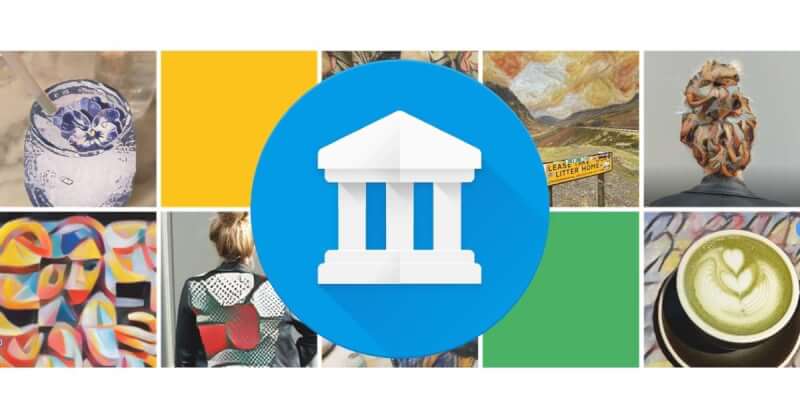 Visit the world's Museums, Artworks, and collections, and explore Cultural, from over 80 countries through the Google Art & Culture site. Music, activities, artwork, lectures and so much more at your fingertips.
---
The Metropolitan Opera offers opportunities to watch and listen to streaming operas.
Watch: Each stream becomes available at 7:30 p.m. EDT and remains accessible for on-demand viewing until 6:30 p.m. the following day. Check site for schedule, HERE.
Listen: Check HERE for weekly schedule
For Younger opera fans The Met is offering their Metropolitan Opera Global Summer Camp. A new opera is explored each week with activities daily (M-F) including, weekly opera viewings, printouts to do at home, interactive discussions (via YouTube) with the actors, conductors, and more.
---
Welcome to NY Phil Plays On, a new portal for free digital content to provide comfort and connection to millions of classical music fans worldwide. Many more hours of digital content, including performance footage both past and new, will be released. For updates, keep checking back HERE.
For younger audiences:
The NY Philharmonic offers, Young People's Concerts. Concerts explore real musical topics through repertory of all periods, including the newest works, in series tailored to three distinct audiences: Very Young People's Concerts (ages 3 - 6); Young People's Concerts (ages 6+ and Families); Young People's Concerts Play! (Games, activities, and information about the Orchestra).
---
Explore past and upcoming live streams with the Live with Carnegie Hall program. In response to this unprecedented time, we invite you to join us for an entirely new online series: Live with Carnegie Hall. Tune in for unforgettable episodes that feature some of the world's finest artists as they share behind-the-scenes stories, excerpts from past performances, and live musical moments. Free live streams and archived episodes can be viewed on this page, as well as on the Hall's Facebook and YouTube pages, where audiences are also invited to join the conversation.
For younger listeners there is Learn with Carnegie Hall. Drawn from programs spearheaded by the Hall's Weill Music Institute and Ensemble Connect, this weekly spinoff of Live with Carnegie Hall showcases the power of music to enrich, inspire, and connect. Learn with Carnegie Hall highlights engaging programs for families and educators to share with children of all ages, invites aspiring musicians to gain insights from the world's leading artists, and pulls back the curtain on the powerful role music can play in all of our lives. During the free live streams, episodes can be viewed on this webpage, as well as on the Hall's Facebook and YouTube pages. Also try these Activities for Families.
---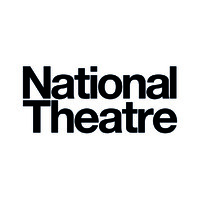 The National Theatre (UK) is showing free full-length plays every Thursday on their National Theatre YouTube channel.
---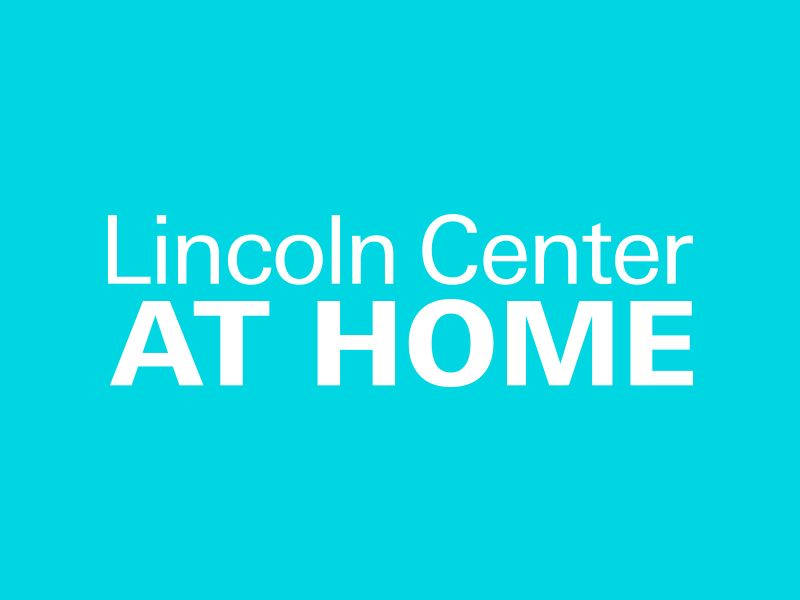 The Lincoln Center is offering many virtual programs weekly, available through their Lincoln Center at Home program. Many videos can be found on their Lincoln Center YouTube channel.
For younger participants the Lincoln Center offers their Lincoln Cener Pop-Up Classroom.
---
help your san diego community
See volunteer opportunities here: California Volunteers
---
Feed those in need
Beth El provides monthly dinners to local homeless shelters. Women, children. and at risk youth are struggling with food insecurity even more so now with social distancing restrictions. If you're interested in assisting with meals for the youth at StandUp for Kids or the Storefront Teen Shelter, please reach out to Tikkun@cbe.org. If you're interested in assisting with meals for the women and children at Rachel's Women's Shelter, please reach out to Ruth Covell at rcovell@ucsd.edu
---
Help us Adopt UC San Diego Health - La Jolla
As a community, we will show our gratitude to and support of healthcare professionals who are working tirelessly to care for patients and prevent the spread of COVID-19.
Send encouraging letters or video messages to:

Healthcare Heroes of UC San Diego Health
200 West Arbor Drive #8916
San Diego, CA 92103

Video messages and scanned / photographed items can be sent to healthcareheroes@health.ucsd.edu.
Help send food to those working late evenings and missing dinner with their families. Donate here and we will send dinners regularly
Donate necessary supplies to the hospital:

Medical-grade procedure and surgical masks only. They cannot accept hand-sewn face coverings or masks.

N95 respirators – only 3M branded models 1870+ or 8210

Surgical and isolation / protective gowns

Arm sleeves

Goggles, safety glasses, and face shields
How to Deliver Needed Equipment and Supplies
Physically drop off items at UC San Diego Medical Center in Hillcrest, located at 200 West Arbor Drive. (See map.) Please contact Carlos Olvera first to schedule a drop-off, Monday through Friday at colvera@health.ucsd.edu.
Ship donated items:
200 West Arbor Drive
Attn: COVID-19
San Diego, CA 92103
Support your beth el community businesses
Law Offices of Daniel R. Weiner
Free Family Emergency Planning webinars
Please join us for a very special and timely webinar on how you can virtually complete your estate plan from your living room, and have absolute certainty about what would happen to everything you have and everyone you love in the event something happened to you during these uncertain times. http://www.drwevents.com/
Provided by our members Daniel Weiner and Miriam Leaman of The Law Offices of Daniel R. Weiner
---
SAN DIEGO'S BUILDER FOR 30 YEARS
Since 1985, Nau Builders has been Family Owned and Operated, Experienced and Trusted. Nau Builders, Inc. is a diversified builder that creates high quality custom homes and mixed-use projects. We accommodate projects from conception to completion.
Thu, January 20 2022
18 Shevat 5782
Today's Calendar
---
Upcoming Programs & Events
---
Shabbat Mevarchim
View Calendar
Zmanim
Alot Hashachar
5:34am
Earliest Tallit
6:03am
Netz (Sunrise)
6:50am
Latest Shema
9:25am
Zman Tefillah
10:17am
Chatzot (Midday)
12:00pm
Mincha Gedola
12:26pm
Mincha Ketana
3:01pm
Plag HaMincha
4:06pm
Shkiah (Sunset)
5:10pm
Tzeit Hakochavim
5:49pm
More >>
Thu, January 20 2022 18 Shevat 5782